Goals:
Create a legible & attractive logo. The logo should include script letters for the "CB" and a sans-serif for "LIVE LIFE". The logo should have a tribal pattern (as seen on the Timberland boots that I'd hand-drawn).
The layout of the logo should be designed in a way for it to be able to fit a custom necklace or wood chain.
Enjoy a peek into my process below...
This was a fun project for me. It all started from my new love of lettering–
I've always loved typography, then later found my way to the art of hand-lettering
.
And it came from my client (aka my boyfriend) asking me to draw the words "LIVE LIFE" onto his new Timberland boots. I was apprehensive about it because I was new to "lettering" and still learning, but I did it anyway, thanks to his continuous pushing and encouragement.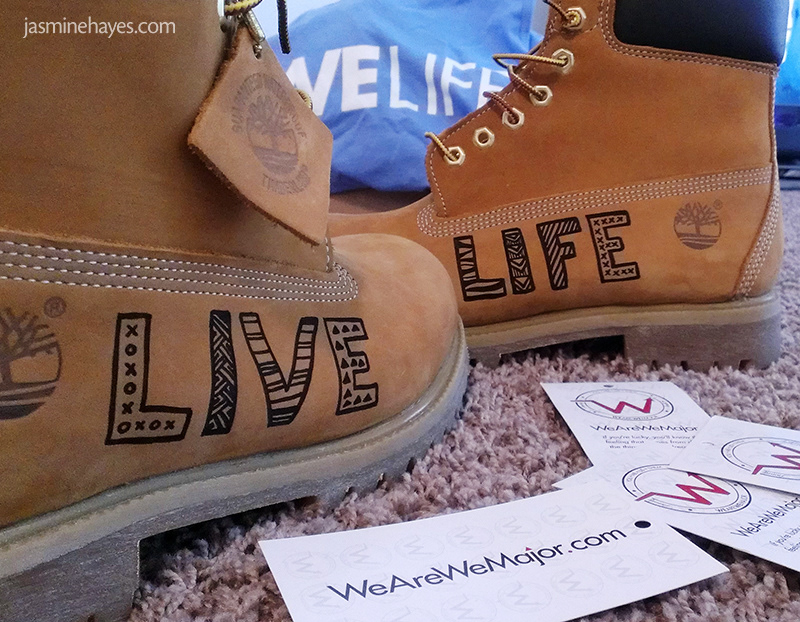 A couple days after posting this to my
Instagram
account
, Timberland liked my image and sent me a message in the form of a comment. This really gave me a boost of reassurance and enthusiasm for lettering and for sharing my work online.
So now I was ready to start sketching and thumbnailing.
I went through 
many
 (seemingly too many) different versions of pattern combinations and styles. However, it was all worth it, and helpful, in the end. If a pattern didn't work out well on the computer (in vector form) like it did in a sketch, I could just chosse another from my sketches.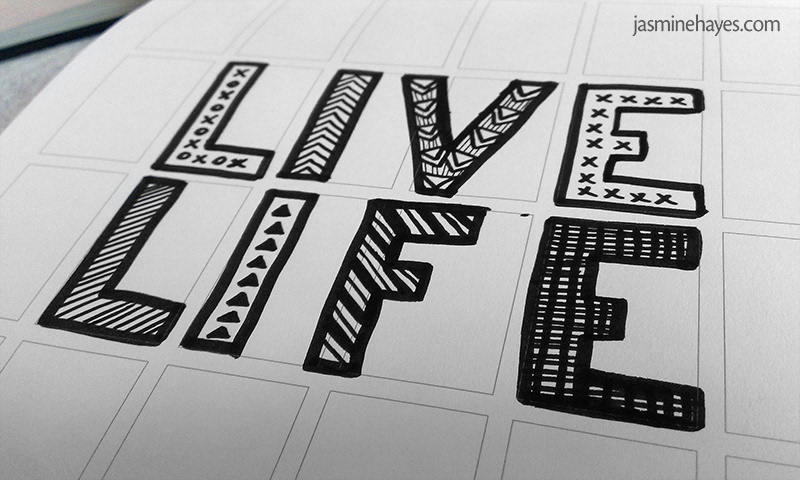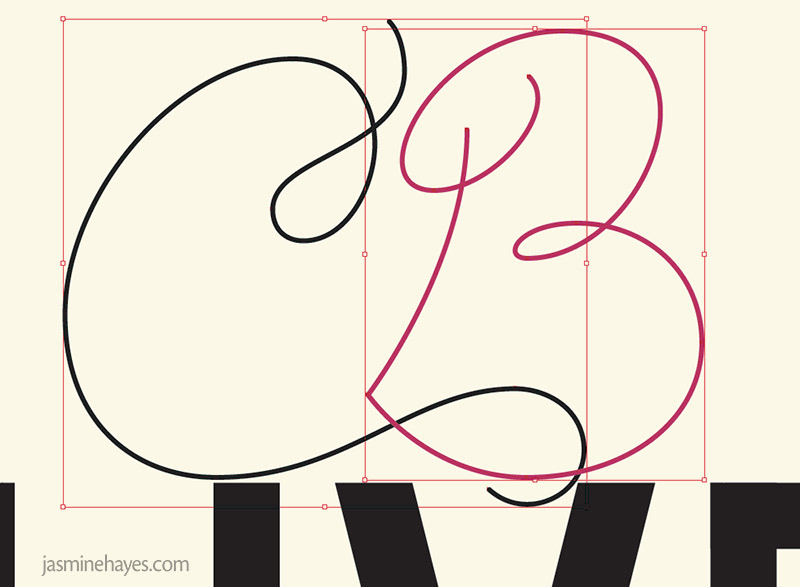 After drawing my brush-script and sans-serif letters, and creating–then changing–many pattern designs and sans-serif styles, I finished with this styled beauty below. And my client/boyfriend loved it.
Below are the color schemes he requested.